An artist by training, Dr. Peppler is a Professor of Informatics and Professor of Education at University of California, Irvine, where she engages in research that focuses on the design of new technologies to support learning and participation within traditionally minoritized populations, particularly at the intersection of the arts and STEM learning ecosystems.
Dr. Peppler earned an NSF early CAREER award for her work on how e-textiles and other computational construction kits popularized through the Maker movement can deepen learning and broaden participation across a range of STEM fields. Dr. Peppler's studies have been published in leading journals in the fields of education, technology and the arts, including Science Education; Computers & Human Behavior; Mind, Culture & Activity; British Journal of Educational Technology; Journal of Science and Educational Technology; Studies in Arts Education; Review of Research in Education; Teachers College Record; and Learning, Media & Technology, among many others. Additionally, Dr. Peppler is the author or editor of over 10 books published by a range of outlets, including MIT Press, Peter Lang, Routledge, SAGE Publications, and Teachers College Press.
Through this work, Dr. Peppler has received several awards, including the Mira Tech Educator of the Year, Indiana Governor's Award for Tomorrow's Leaders, American Society for Engineering Education (ASEE) Pre-College Engineering Education Division Best Paper Award, One of 20 nominated for SIGCSE Top Ten Papers of All Time Award, Outstanding Junior Faculty Award from Indiana University, and Outstanding Alumni Early Career Award from Psychological and Brain Studies at Indiana University. Her work has been consistently supported by the National Science Foundation as well as a range of foundations, federal and industry partners, including the Gordon and Betty Moore Foundation, the Spencer Foundation, the Wallace Foundation, Google.org, Wellcome Trust, US Department of Education, Boeing, Indiana Department of Education, New York Community Trust, Chicago Community Trust, Best Buy, Fossil Foundation, GAP Inc., National Geographic, as well as the Center for Craft, Creativity, and Design.
Dr. Peppler sits on the Editorial Boards for the International Journal for Computer Supported Collaborative Learning and Computer Science Education and has recently served as Guest Editor for the British Journal of Educational Technology and Sustainability. Dr. Peppler was also the lead editor of the two-volume SAGE Encyclopedia of Out-of-School Learning.
Media Features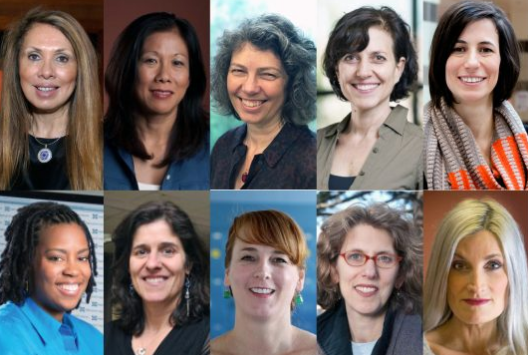 Watchworthy Wednesday
Kylie Peppler is one of 10 Women Championing Connected Learning, honored during Women's History Month by Digital Media + Learning. Follow the link to DML Central to see her video and those of her distinguished colleagues!
UCI School of Education: Interview with Informatics Professor Kylie Peppler
Kylie Peppler sits down with Dean Richard Arum to share her views on connected learning, the intersection of new technology and the arts, and maker culture.
Talks

Dr. Peppler shares the latest research findings regularly, with over 100 refereed talks at conferences, such as the American Educational Research Association (AERA), Computer Supported Collaborative Learning (CSCL), International Conference of the Learning Sciences (ICLS), Connected Learning Summit (CLS), and others, in addition to over 130 invited talks around the world. Dr. Peppler has given over 15 keynote presentations--including those at the NSF CyberLearning Synthesis and Envisioning Meeting, American Library Association, FabLearn Conference, Make:Education Forum, Harvard/MIT Learning and the Brain Conference, among others--and has been invited to give presentations at several distinguished national meetings, such as speaking at the Consortium for Schools Networking (CoSN), Smithsonian, White House Champions for Computer Science, Carnegie Foundation for the Advancement of Teaching, National Academies and was the Distinguished Lecturer at the National Science Foundation on her work on new collaborative design technologies.
Research Interests

Arts Education

Computation

Computer Science Ed

Constructionism

Creativity

Design

DIY (Do It Yourself)

E-Textiles

Informal Learning

Interest-Driven Learning

Maker Culture

New Media

Scratch Programming

Systems Thinking

Wearable Computing

Future of Work

For a sortable list of work related to my research interests, please see the publications section of this website.
Education
2007–2008: Postdoctoral Research Associate — University of California, Irvine

Uncovering Literacies, Disrupting Stereotypes: Media Arts Practices of Youth with (Dis)Abilities
Supervisor: Mark Warschauer
2007: Ph.D. in Education — University of California, Los Angeles

Dissertation: Creative Bytes: Literacy and Learning in the Media Arts Practices of Urban Youth
Committee: James Catterall, Yasmin Kafai, Ernest Morrell, and C.E.B. Reas
2002: B.A. — Indiana University, Bloomington

Psychology, French, and Studio Art
Academic Appointments

2021 - now
Professor: Informatics and Education
University of California, Irvine
2018 - 2021
Associate Professor: Informatics and Education
University of California, Irvine
2015 - 2018
Associate Professor: Learning Sciences
Indiana University, Bloomington
2008 - 2015
Assistant Professor: Learning Sciences
Indiana University, Bloomington
2007
UC Presidential Postdoctoral Fellow
University of California, Irvine
2002 - 2007
Graduate Student Researcher
UCLA
Publications
Filter publications by research type:
SHOW ALL

Suggested Readings

E-Textiles & Maker Culture

Scratch & Computational Media

Games & Social Media

Interest-Driven Learning

Arts & Creativity

Future of Work

Systems Thinking
2023
2022
2021
2020
2019
2018
2017
2016
2015
2014
2013
2012
2011
2010
2009
2008
2007
2006
Honors & Awards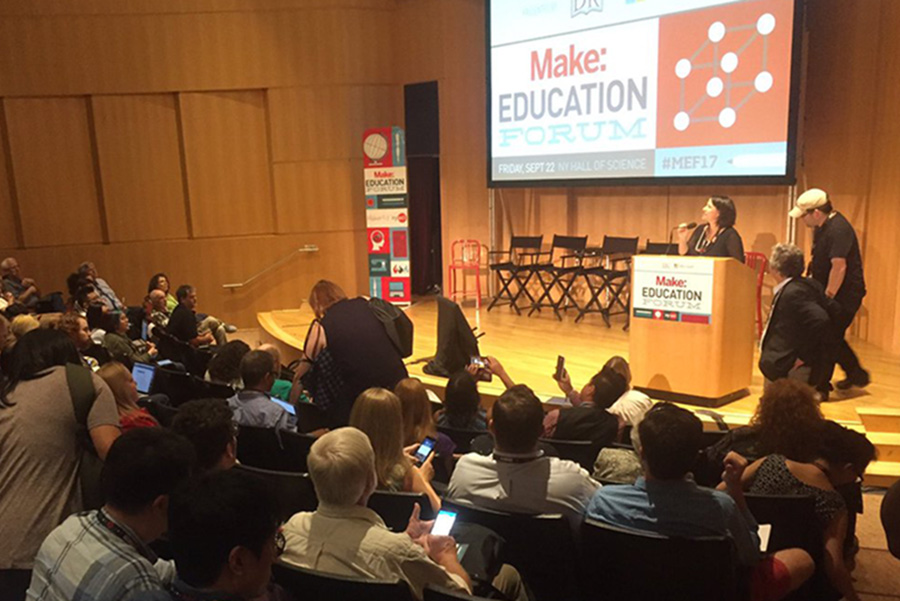 | | |
| --- | --- |
| 2023 | One of 54 teams selected to advance in the NSF-sponsored VITAL Prize Challenge Semi-Final Round |
| 2023 | One of 100 teams selected to advance in the NSF-sponsored VITAL Prize Challenge Discovery Round |
| 2023 | The ACM CHI Conference on Human Factors in Computing Systems 2023's "Honorable Mention Award" for being among the top 5% of papers for the paper "LearnIoTVR: An End-to-end Virtual Reality Environment Providing Authentic Learning Experiences for Internet of Things". |
| 2022 | NSF STEM for ALL Video Showcase award for Using Narratives to Support Empathy and Engineering, Presenters' Choice and Facilitator's Choice, May 10-17, Access, inclusion and Equity. |
| 2021 | ASEE Pre-College Engineering Education (PCEE) Division's Best Paper Award for "Observing empathy in informal engineering activities with girls ages 7-14" (RTP, Diversity). |
| 2019 | One of 20 nominated for SIGCSE Top Ten Papers of All Time Award for Maloney, J., Peppler, K., Kafai, Y. B., Resnick, M. & Rusk, N. (2008). Programming by Choice: Urban Youth Learning Programming with Scratch. Published in the proceedings by the ACM Special Interest Group on Computer Science Education, Portland, OR. |
| 2019 | Certificate for Engaged Instruction, UCI Division of Teaching Excellence and Innovation. |
| 2018 | NSF STEM for ALL Video Showcase award for The Biosim Project: BeeSim, May 14-21, Transforming the Educational Landscape. |
| 2017 | One of 10 Women Championing Connected Learning, honored during Women's History Month by Digital Media + Learning. |
| 2017 | Outstanding Alumni Early Career Award, Psychological and Brain Studies, Indiana University. |
| 2017 | University of Otago Research Fellow. |
| 2017 | Early Career Alumni Award from Indiana University's Department of Psychological and Brain Sciences |
| 2016 | NSF Faculty Early Career Development (CAREER) Award Recipient, the National Science Foundation's most prestigious awards in support of junior faculty who exemplify the role of teacher-scholars through outstanding research, excellent education and the integration of education and research within the context of the mission of their organizations. |
| 2016 | MIRA Tech Educator of the Year, (April 23, 2016) from TechPoint. Honored as one of Indiana's best educators for technology excellence and innovation. |
| 2016 | Ziro.io is Finalist in the Best of CES 2016 (ziro.io). |
| 2016 | Water Bears 3D Puzzle App wins Purdue University's Engineering Gift Guide Selection. |
| 2016 | Water Bears 3D Puzzle App wins Balefire Labs Top Selection. |
| 2016 | Water Bears 3D Puzzle App wins TECHwithKIDS.com Best Pick App. |
| 2015 | Water Bears 3D Puzzle App wins "Best of Show" in Serious Games Competition in 2015. |
| 2015 | Water Bears 3D Puzzle App selected as Serious Play Awards Gold Medal Winner |
| 2015 | Water Bears 3D Puzzle App Children's Technology Review Editors Choice for Excellence in Design |
| 2014 | Outstanding Junior Faculty Award from Indiana University. The awards, presented by the Office of the Vice Provost for Research and the Office of the Vice Provost for Faculty and Academic Affairs, honor tenure-track faculty who have begun to develop nationally recognized research or scholarship programs and devoted productive time to teaching and service, but who have not yet achieved tenure. |
| 2012 | "Be Great!" Award Recipient from the Boys and Girls Clubs of Bloomington in recognition for volunteer work technology lab work. |
| 2011 | American Educational Research Association (AERA) Highest Ranked Paper Submission Award in the Peace Education Special Interest Group (SIG). |
| 2011 | American Educational Research Association (AERA) Best Emerging Media Paper in the Media, Culture & Curriculum (MCC) Special Interest Group (SIG). |
| 2011 | Video Showcase: Interactive Bee Game featured in Instructables.com, Technology/Wearables. |
| 2011 | Spotlight in Make Magazine: BeeSim Game Using LilyPad and XBee. |
| 2009 | Indiana Governor's Award for Tomorrow's Leaders. Top Award given to outstanding young leaders in the state of Indiana that have shown exemplary leadership under the age of 30. |
| 2008 | Honorable Mention in Prixars Electronica in Community Art for work on the Scratch Online Community. One of the highest international awards in the digital arts community. |
| 2008 | Group Volunteer of the Year at the Boys and Girls Clubs of Bloomington for outstanding service to the organization. |
| 2008 | Top Paper at the Special Interest Group on Computer Science Education (SIGCSE) Conference. |
| 2007 | UC Presidential Postdoctoral Fellowship (2007-2008). |
| 2006 | Spencer Dissertation Fellowship for Research Related to Education (2006-2007). |
Courses Taught
Arts, Making and Engineering (EDUC 218/IN4MATX 295), University of California, Irvine
Ubiquitous Computing (IN4MATIX 148), University of California, Irvine
Re-Crafting Soft Technologies (ICS 190), University of California, Irvine
Learning, Development, and Culture (EDUC 225), University of California, Irvine
Graduate Topical Seminar: Constructionism (ED P631), Indiana University
Graduate Topical Seminar: Designs for Change (ED P674/Formerly P650), Indiana University
Graduate Topical Seminar: Learning in New Media (ED P574), Indiana University

Online Graduate Topical Seminar: Learning in New Media (ED P574), Indiana University

Apprenticeship in the Learning Sciences (ED P573), Indiana University
Educational Psychology for All Grades (ED P254), Indiana University
Culture, Technology, and Human Development (ED 194B), UCLA
Culture, Communications, and Human Development (ED 194C), UCLA
Quantitative Statistics (PSYCH P211), Indiana University
Neural Bases of Human Behavior (PSYCH E105), Indiana University
Introductory Psychology (PSYCH P101), Indiana University